Welcome to Optimist Writer!
My name is Victoria Ichizli-Bartels and I am the founder of the Optimist Writer. I am a writer and trainer in writing, self-publishing, product and customer focused business development, and S1000D. I am keen to find potential in any challenge, to disentangle complex projects into logical chains of steps, and to help managers (among other technical content managers) and writers do the same. And all this with creativity and positive drive. If you want to get access to and updates on the knowledge I gather and provide, then subscribe here.
The complete list of books with essential details on them can be found on page Books. Otherwise, you can click on the cover image from the list below to get directly to the page of the book you are interested in.
Business Books: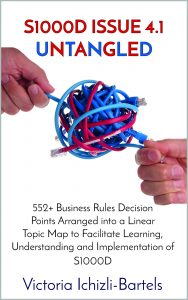 Motivational Books:
Fiction Books:
Stand-alone:
Series "A Life Upside Down":